Adolescent mothers, being among the most vulnerable group, are more likely to face several health risks and consequences. Teen mothers face many physical, psychological, social, and emotional challenges. "It was my husband's decision to have children. He didn't allow me to decide. When I conceived, my husband left for abroad. I struggled emotionally and psychologically. It was hard for me to manage the pregnancy all by myself."- Ms. Sarita (name changed), one of the participants during the Sneh Workshop, shared emotionally. It is quite unimaginable for us to imagine the everyday story of young mothers who are deprived of basic facilities and services in rural communities.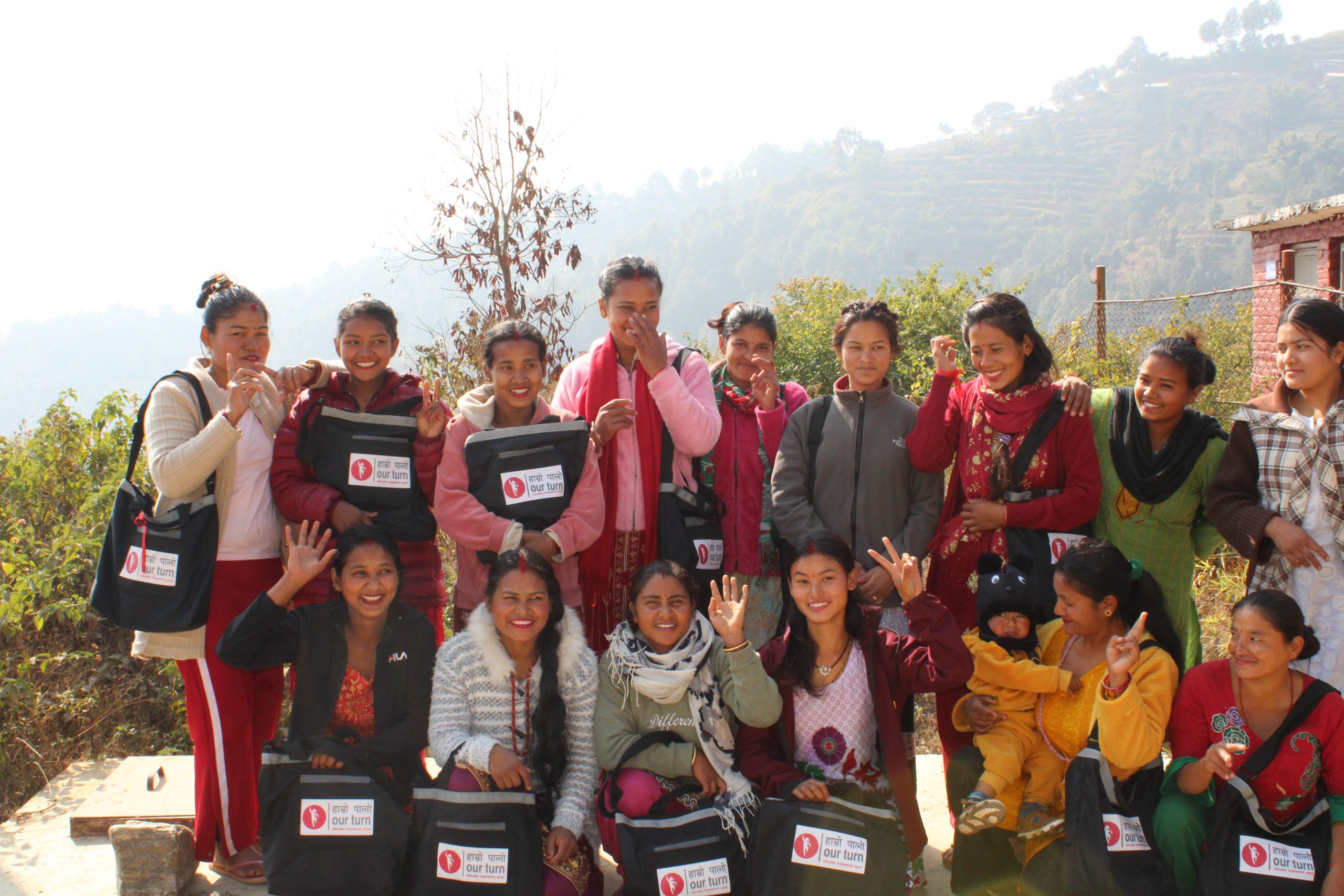 Young mothers need constant support and training to make informed decisions regarding reproductive health care, family planning, contraceptive use, infant and child health, financial literacy, mental and emotional health care for their development as adolescent mothers. The Hamro Palo team believes in the power of leadership and mentorship of the local women therefore the 15 days long Sneh Workshop was facilitated by the local women in Panchkhal, Kavrepalanchowk. The participants were newly married women, young pregnant women, and young mothers of age 17-23. The majority of the women participants belong to Dalit and Janajati communities and were especially engaged in farming and household chores. 
While interacting with the young mothers, we found out that the majority of them married when they were 16-17 years old. They claimed that their marriage was a 'love marriage', they chose their husbands (who were just a few years older than them) but this is not a simple romance. There are multiple underlying factors that come into play for the girls to get married early and describe it as a 'love marriage'. The factors like poverty in the family will exacerbate several other consequences, from dropping out of school early, to inaccessibility to basic facilities and more. This situation causes the girls to think that the boys that they are in 'love' with can fulfill their needs. "I got married to a man who I met just a week before our marriage through a phone call. I then decided to marry him thinking that he will support me in fulfilling my needs."- Ms. Laxmi, 20 years (name changed). Moreover, in a society where dating remains taboo in rural communities, it leads to early marriage legitimizing the relationship. In addition to this, some girls and women even stated that they were forced to marry early because their husband's parents needed help in their homes to do chores. 
During the closing ceremony of the program, it was a pleasure for us to see the women dance their hearts out, sing soulfully, perform drama and poems, and more. We were touched to see the beautiful bond of friendship and sisterhood of women. "This workshop gave me the opportunity to be friends with so many women of the same/different communities who share the same values as me. I am really grateful for the unbreakable bond of friendship and sisterhood that has been created among us. Now, I can reach out to them for suggestions and share my concerns in difficult times."- shares Ms. Pooja, 19 years old happily. Moreover, women who are generally restricted to the four walls of their homes got an opportunity to come out of their homes every day at least for the program. "As a woman in this rural community, I barely get time outside the house to recharge myself. My days pass by doing chores and looking after the family, caring about the husband's needs, and caring for the child, but this workshop gave me the chance to do what I like, along with getting some time to free myself for a few hours from the everyday stress at home, I also learned how important it is to take care of myself and my needs. I promise to love myself and even prioritize my needs from now on."– Ms. Sonu, 22 years old, expressed with glee.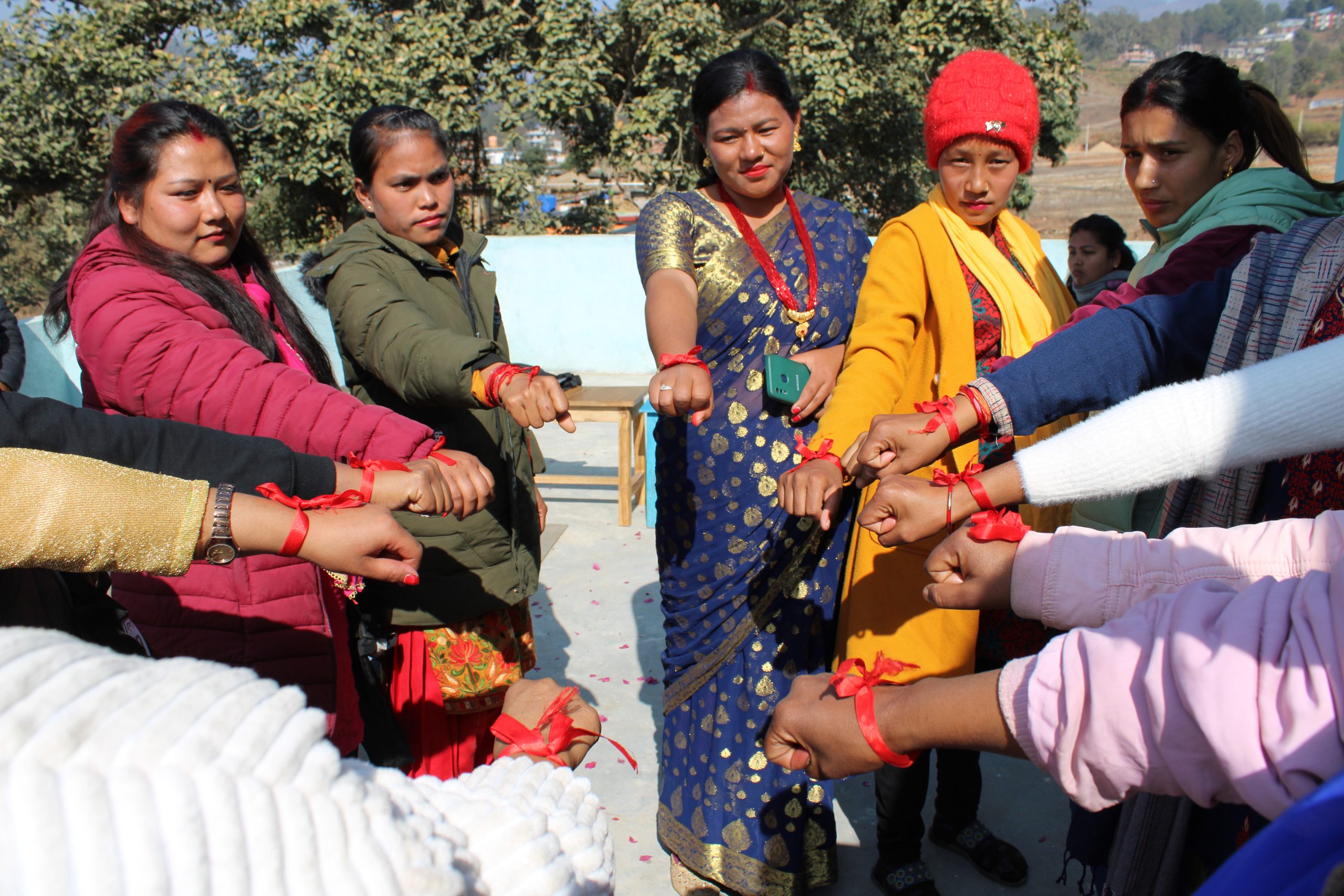 In addition to this, the closing ceremony provided a space for the participants to reflect on their learning regarding reproductive health care, family planning, contraceptive use, infant and child health, financial literacy, mental and emotional health care for their development as adolescents mothers. Ms. Bhimlaxmi, 21 years old, shared how the workshop made her realize the consequences of early pregnancy. She expressed, "I discontinued my education for marriage. I was in grade 10 when I got married. The family and society are already forcing me to conceive. I was not confident enough to take my own stand and answer them how I'm not ready enough to conceive right now. As the workshop taught me to become more confident while sharing my own thoughts, I have now decided to continue my education and rejoin the college rather than conceiving at this moment." The young women were aware of being active contributors in the household decision-making process. In regards to this, Ms. Devaki, 22 years old, shared, "The family decisions are heavily influenced by my husband and father-in-law. The workshop made me realize how the decisions in the household are only male-centered. I have learned that it is very important to have your say and share your thoughts in the family and make decisions with conscience in the family." Also, the young mothers committed to sharing the knowledge they got from the workshop with their families and communities and supporting other women emotionally and mentally. 
We are certain that these empowered women will continue to be the beacon of hope and light for all other women in their communities. Similarly, our journey of working with women and creating substantial changes in their lives continues.